YOUR CHARACTER IMAGE.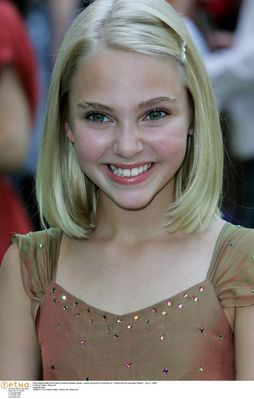 Name: Allison Louise Denali
Gender: Female
Sexuality: Straight (I Guess that's what that means. haha)
Age: Allison is 11 on the outside, but is 118 on the inside.
Race: vampire
Occupation: Attends school
Skin: Pale
Hair: Blonde, straight, to the neck, hair
Eyes: Golden, when finished feeding, Black, when thirsty
Height: pretty short
Weight: medium
Play by: ME in real life, of course.
Personality: Allison is very lively, and postitive. She is usually never sad, unless something terrible has happened. She is Carmen and Eleazar's daughter that they adopted. She is proudly a Denali. She has braces, and hates it. But she needs to act as normal as possible, and Carmen thought that this would be the perfect way.
Special Power: To attract all men, human or not.
Coven/Pack: Denali
Family: Carmen: Adopted mother
Eleazar: Adopted father
Tanya: Aunt
Kate: aunt
Garrett: Uncle.
The Cullens: She is good friends with the Cullens, like her family.
Tell me if I need to fix anything! I hope I get accepted!![img][/img]