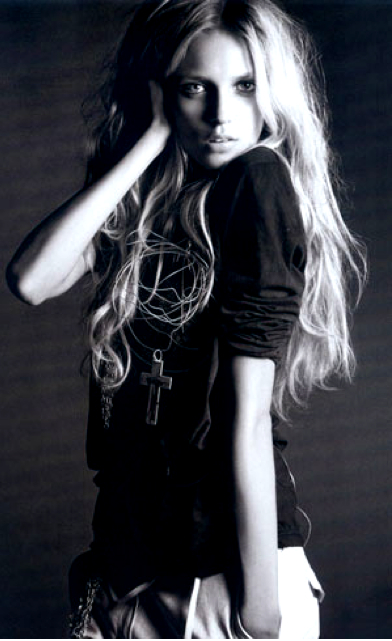 Name : Heidi Anja de Luna
Gender : Female
Sexuality : Straight
Occupation : Volturi Guard
Age : Forever 18
Birthday : November 22, 1790
Status : Vampire
Location : Volterra, Italy
Family
Of Blood : None
Mate: Demetri?
Not related family : The Voluri
Special power : Beauty -- which leads to seduction/manipulation/persuasion
Past
Heidi was born into a rich family that lived in Europe on November 22, 1790. She was very popular with the males back in the day, which later would result in her 'gift'. She was a soft=spoken and shy individual, not really knowing how to deal with the suitors that would arrive at her doorstep.
Her bestfriend was a lady name Elizabeth Moretti and Heidi was quite fond of a man named Colonel Bewley. However, one night Colonel Bewley betrayed Heidi and attempted to assault her by abducting her and taking her to a filthy tavern. Heidi managed to escape but was left with emotional damage on not trusting men.
When Heidi turned 18, one of the persistent suitors she had rejected was in fact a vampire and not pleased with her for denying his request for marriage. He ended up killing off her entire family before her and left her there to slowly transform by herself.
She was later found by Demetri three days later who was in town doing business for the Volturi. He ended up taking her back to Volterra where she soon joined the Coven and has remained.
Personality
Heidi is a powerful woman, she dislikes small talk and wants everything to be done quickly and cleanly. She is often dark and cruel without empathy. However, she deeply cares for those that are in the Volturi coven.
Appearence
Skin Colour : Pale white -- sparkly in the sun
Hair : Long, wavy blonde hair
Eyes : Originally red but look violet because of the blue contacts when she hunts for humans.
Height : average height
Weight : very slim
Played by : Anja Rubik